Eight Inspiring Elements for Mud Kitchens
We are getting ready to move! We'll be going from a tiny yard to a decent-sized garden, and I'm so excited. One of the things I'm looking forward to is creating a mud kitchen for the boys. Sensory, open-ended, loose parts play. It's going to be awesome! I've been gathering ideas for a while, and here are some of my favorite ideas that I hope to incorporate.
This post contains affiliate links, which means if you click through and make a purchase, I receive a small commission at no cost to you.
Simple Kitchen, Built to Get Dirty
We stock our children with damaged and old tins, pans, and spoons from our own kitchen. If you're looking for something child sized, you can pick up a set of kitchen toys from Ikea, or grab a delightful set of bowls and spoons from Etsy (affiliate link).
An Oven and a Hob
I love the creative use of pallets in this mud kitchen. It's just so sturdy! Something like this will hold up for years.
If you're not able to DIY your mud kitchen, you can look for something already made, like this one with an oven and a hob. (affiliate link).
Lots and Lots of Loose Parts
My kids are never lacking for loose parts to play with – they always seem to find buckets, sticks, rocks, and leaves to play with. For extra fun, I love the idea of these rocks with food painted on them (referral link). Super durable and inspiring. You could also DIY this if you want to have some fun!
A Sink with a Working Tap
If you don't have a sink going spare, you can include a place for a tub of some sort. These plans to build your own mud kitchen include that plus a hob and a cupboard. (referral link).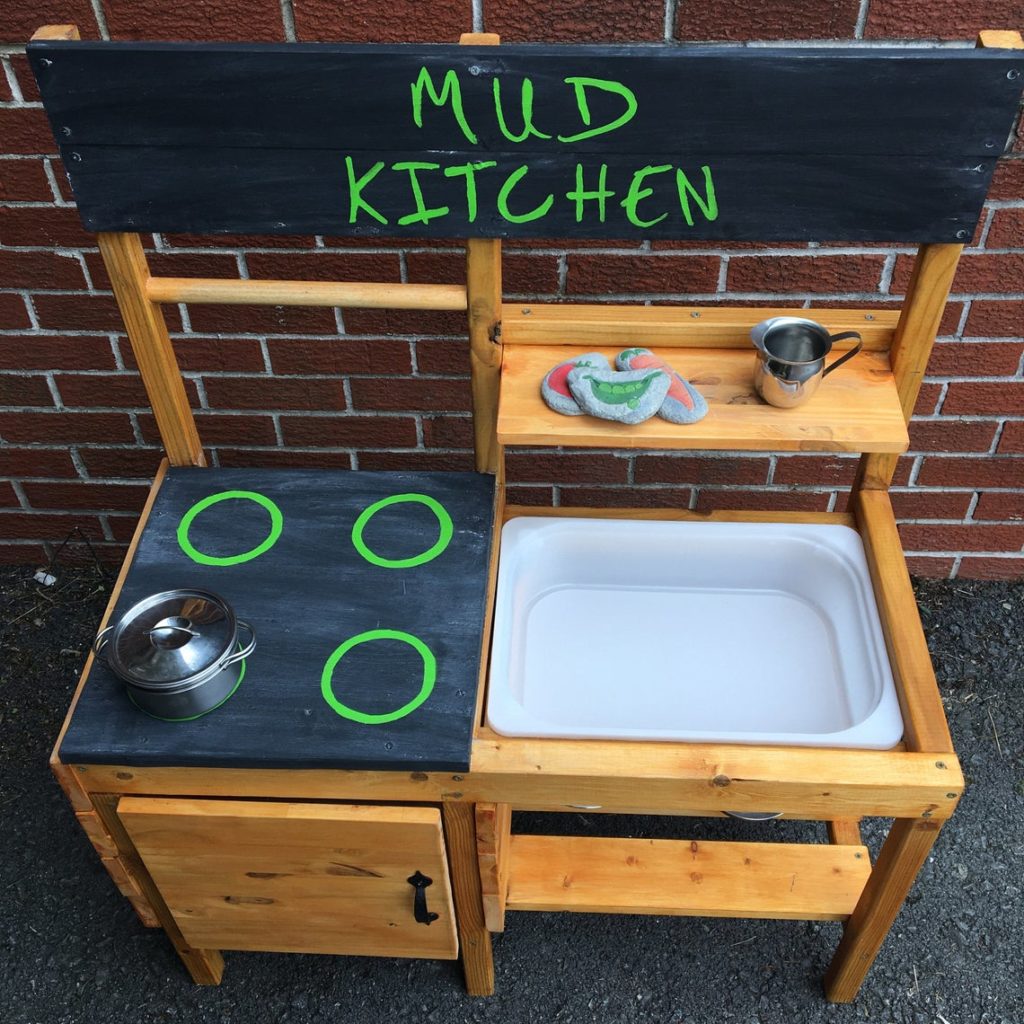 A Place to Mix Concoctions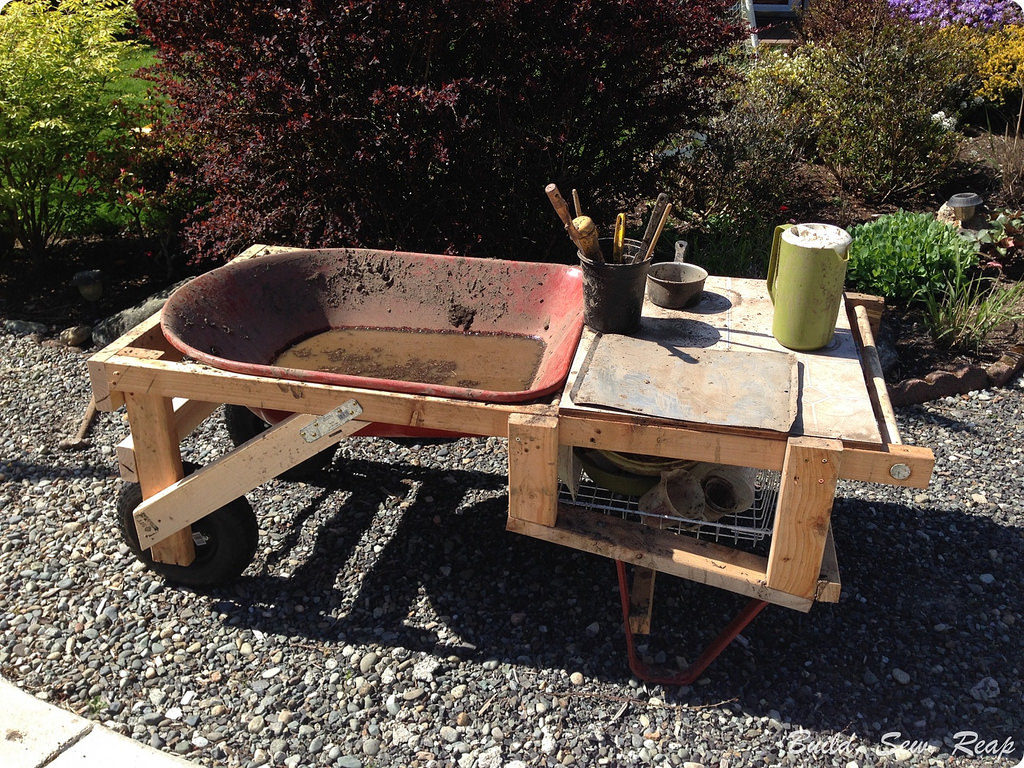 A child sized wheelbarrow is actually the best toy we've ever bought our children, hands down. They love using it to work with Dad in the garden, and are constantly using it to move things around and mix concoctions. You can find simple ones from Amazon.
A Chalkboard to Write and Draw On
Grab some chalkboard paint and go to town adding a writable surface to your mud kitchen.
A Spot to 'Eat'
If you don't happen to have a log available, you can look into getting your kids a picnic table. This option is super cool, including a chalkboard and storage for all those loose parts! (affiliate link)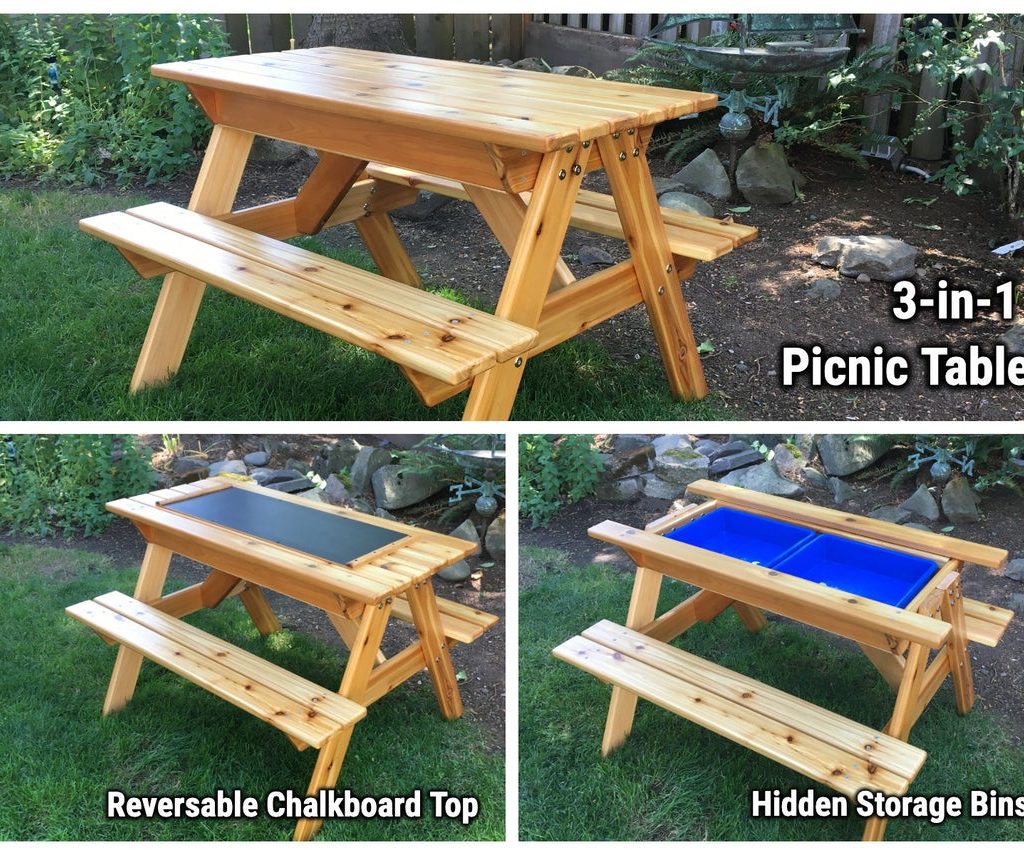 Glorious Mud
Mud – take dirt and just add water. Somehow my kids never have trouble figuring this one out!
Need even more inspiration to enjoy the great outdoors with your children? Check out these Five Great Reasons to Get Outside with the Kids.