Practicing Masterly Inactivity with your Toddler
Recently, I introduced Charlotte Mason's concept of masterly inactivity. Her thinking was that it is often best to 'let children alone' except in situations where we need to provide guidance and support, or to assert our authority. Additionally, in School Education (affiliate link) Miss Mason explains that there are several areas where parents really should practice masterly inactivity. I'd like to highlight a few that are particularly relevant to parents of young children before looking at how we, as parents, can perfect the art of masterly inactivity.
Areas to Practice Masterly Inactivity
Primarily, we should give children freedom in their play. Organized sports don't count, according to Miss Mason, and I agree. Sports have their place, but free play isn't about learning a set of rules to follow. Furthermore, children who are entertained and played with constantly will learn imitation. Instead of developing creativity and initiative, they rely on others. We practice masterly inactivity when we trust that a child's chosen, self-directed play will foster more creativity, better problem solving, and deeper focus than whatever we might come up with as parents.
Secondly, we should also give children freedom in their work. It's maybe a bit difficult to imagine our toddlers working, but Miss Mason brings up two pretty relevant principles.
We need to allow our kids to fail as a result of their own efforts. Thinking back to the example of our children standing at the foot of a ladder leading to a slide: if our child can't make it up the ladder themselves, then we don't automatically lift them to the top. Instead, wait and see what they do. If they start to get upset, offer suggestions for how they might get up or down, and if they are truly stuck, help them down, not up. They will learn to climb the ladder soon enough, and when they do, the accomplishment will be entirely their own.
We need to stop prodding our kids to do things. You probably know what I mean: Please come upstairs. Come upstairs now, please. I really mean it, it's time to come upstairs. If you come upstairs, I will read you a story! The trouble with prodding is that our kids get used to it. They don't take our requests seriously. They wait around to see what's in it for them (a story, a sweet, or so on). They become extrinsically motivated and reliant on our action to do anything.Especially for our young kids, we need to be ready to help them do what we need them to do, instead of bribing or begging them to do it. Please come upstairs. Hmm, you seem to be having a tough time. Can I help you? Would you like to go up by yourself, or shall I carry you?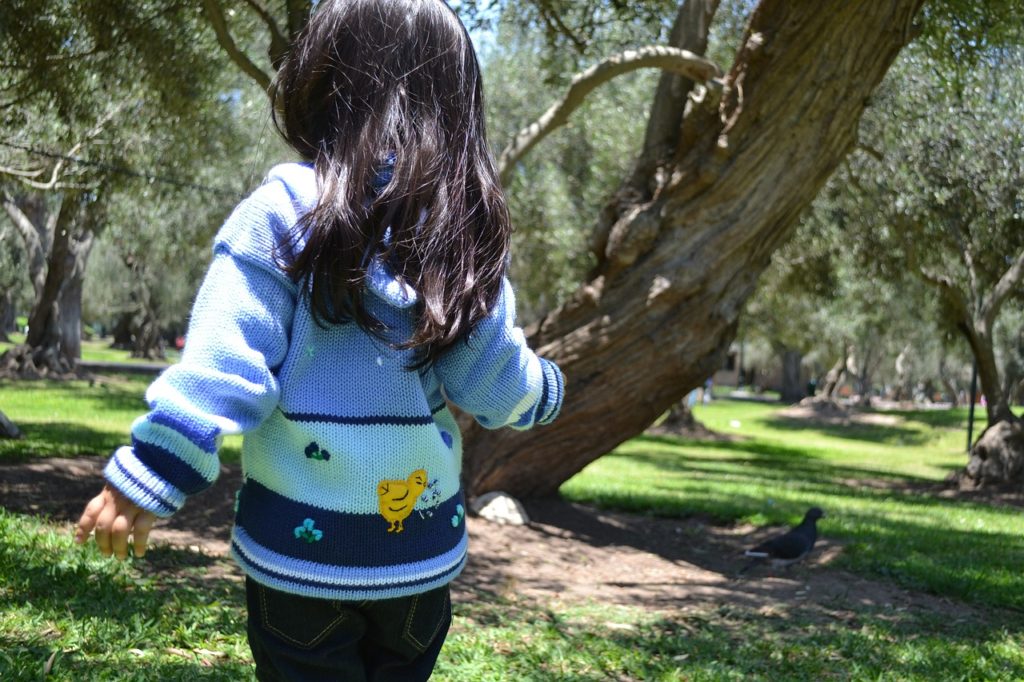 The Art of Masterly Inactivity
Sometimes I feel like our culture is bent on action. Productivity is the aim of everyone's game. The complaint, 'I'm so busy!', in a convoluted way, is actually a boastful, proud statement. So the very idea of being 'inactive', especially with our kids, and extra-especially in the days of helicopter parenting, really pushes against the grain. I'd like to suggest, though, that masterly inactivity requires skill, intention and effort, despite it's appearance.
My sister took gymnastics lessons for years, and from time to time I would watch her class. Her coach would stand at one end of a long mat, while she came running, his attention completely focused on her. At just the right point she would jump and perform some series of flips. If she executed her trick well, then the coach continued as he was. But at the slightest wobble, his hands would be out to steady her as she turned over, ensuring she didn't land in a way that would bring her harm.
My sister's coach is a great example of masterly inactivity, and I believe that he exemplifies what Charlotte Mason referred to as the 'component parts of masterly inactivity' (School Education, p.33) (affiliate link).
He is serene. He isn't anxiously waiting for someone to be injured. Nor does he onto the young gymnasts. While he knows that each trick could result in injury to the gymnast, he trusts his ability to intervene at just the right moment, if it is necessary. He is exuding a calm confidence.
He is at leisure. He waits for the gymnast to come to him, instead of running next to them as they prepare. He knows that he is in a much better position to give assistance by staying at the far end of the mat.
He shows faith. The coach knows that he has taught the children to run and then jump at a certain point. He is certain that he has set them tasks that, while challenging, are achievable for them. He trusts that they are able and that they can and will do as he taught them.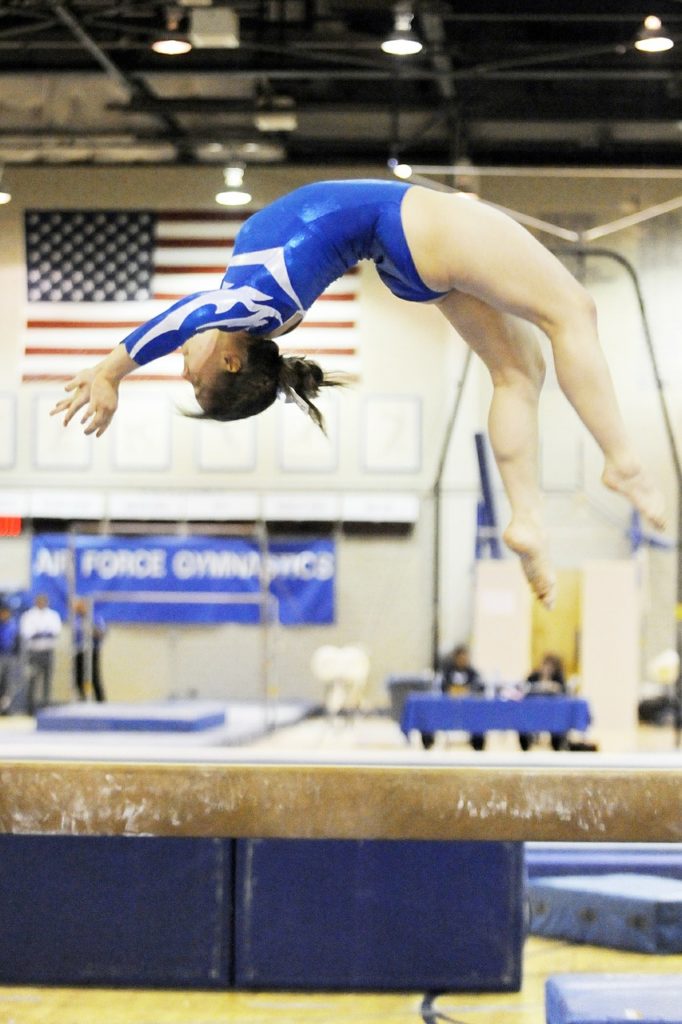 Likewise in parenting, our children need us to be calm and at ease while they are playing, working and taking risks. Depending on your temperament, this can take an incredible amount of restraint – it's not an easy thing to stay relaxed when your child is at the top of a massive playground climbing frame. It's also tough to carve out the time for self-care, so that we can remain at leisure when we are with our kids.
Finally, we must show faith in our kids. As a Christian, Miss Mason says "When we recognise that God does not make over the bringing up of children absolutely even to their parents, but that He works Himself, in ways which it must be our care not to hinder, in the training of every child, then we shall learn passiveness, humble and wise. We shall give children space to develop on the lines of their own characters in all right ways, and shall know how to intervene effectually to prevent those errors which, also, are proper to their individual characters." (School Education, p.35) (affiliate link).
---
In studying the concept of 'gentleness', one definition I found years ago is power under control. For example, a horse has an incredible amount of strength and power, but he is controlled by the slightest movements of the rider. The horse is gentle. This is what Charlotte Mason means when she discusses masterly inactivity. Parents have an incredible amount of power. We can teach, rescue, mediate, lift, dictate, schedule and so on. Despite this power, we chose to restrain it. We show gentleness, instead of imposing ourselves upon our children when it isn't necessary. Gentle parenting isn't doormat parenting. It's actively controlling your impulses in order to let your child develop naturally, to their full potential.
This post is part of my Charlotte Mason and the Early Years series.
A letter from me to you, every week.
Like this post? Join the Around the Thicket newsletter for more ideas, encouragement, and inspiration for your Charlotte Mason journey. You'll also receive my audio read-along of Charlotte Mason's School Education. Not sure? Find out more.